Not that far in the past. Just as far back as November.
Today I was swiftly coasting through my considerable stash of digital picture files when I came across a file of pictures from this past Thanksgiving. I know I've been obsessed with spring lately (for good reason), but these pictures just felt so great to look at I can't help but post them. They made me see my kids as they were only a few, short months ago. How swiftly they change and grow. And how swiftly we forget little moments.
These particular pictures are from our little excursion to Galveston. Our Thanksgiving celebration was in Houston with my Dad's family, but we had plenty of time that week to take side trips and this was one of them. It was a bit chilly, but the kids had never, ever been to a beach. They collected enough sea shells to fill a canning jar, although originally I think we collected them in an empty cracker box. Bear didn't want to leave. He's all about dirt, dirt, dirt and goodness knows there was plenty of THAT within reach.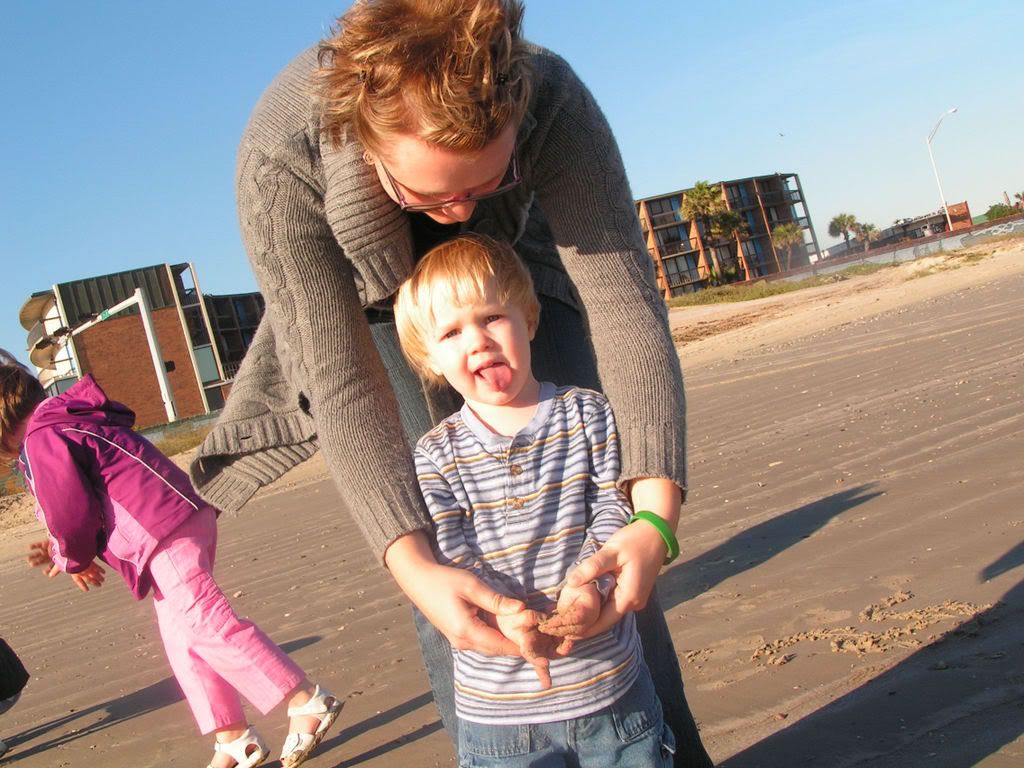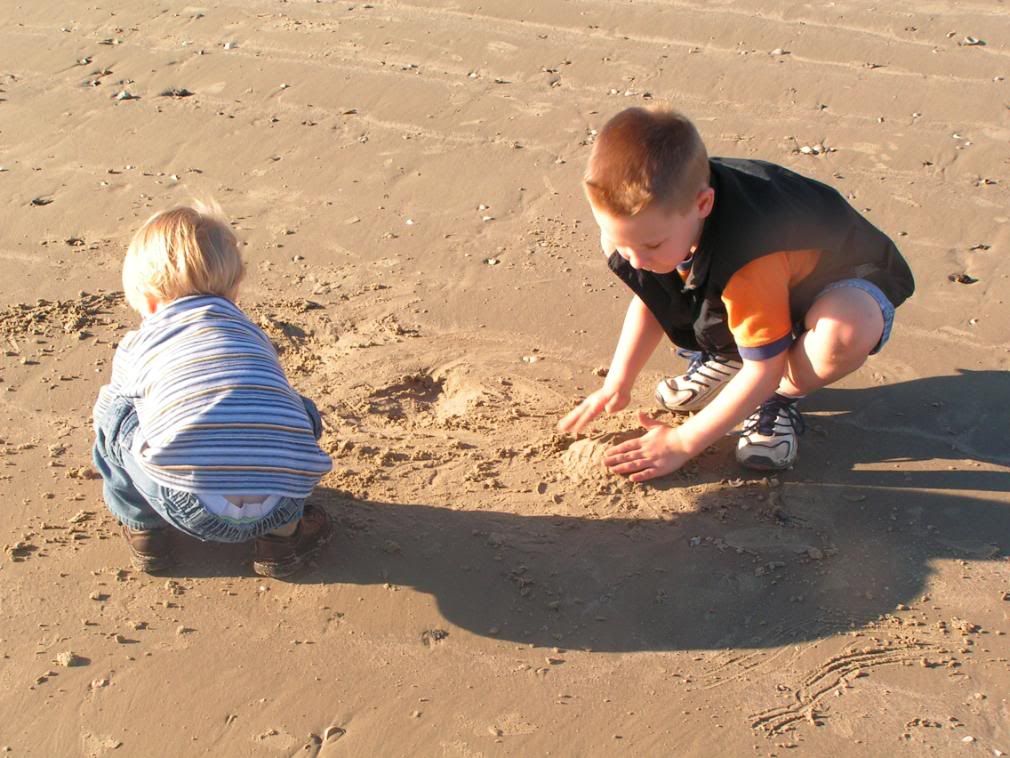 Ah, the sand. The lovely sand.
Our Joshua couldn't resist that huge expanse of untouched sand to write his name in large letters…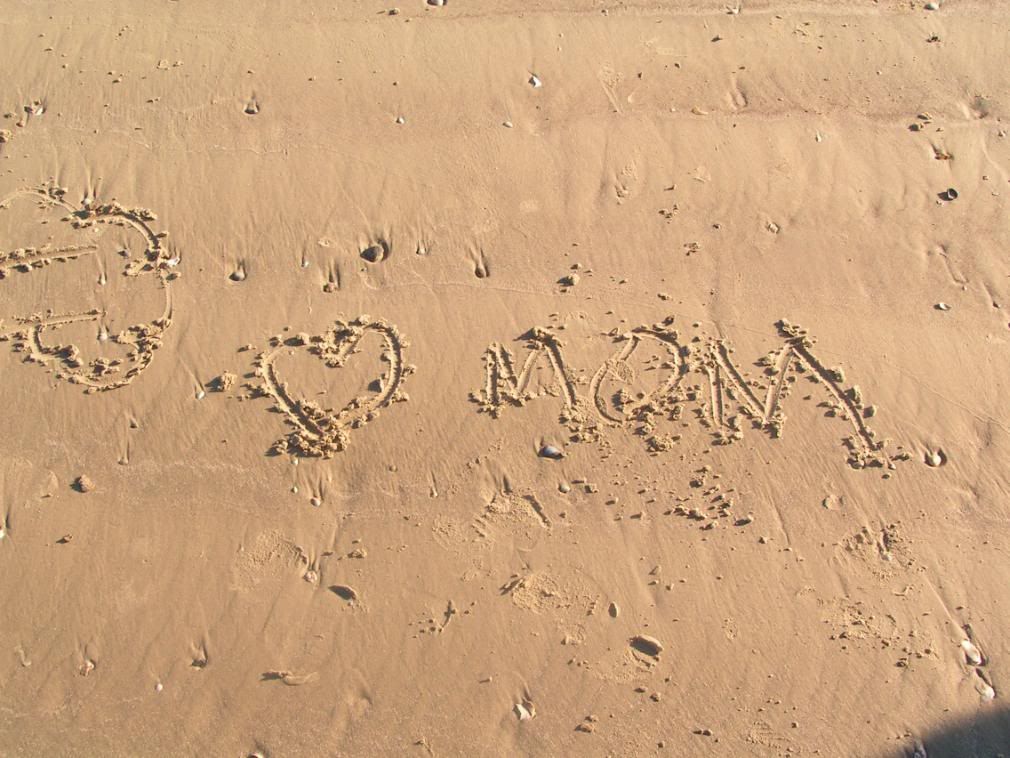 …and a bit of a love note to me.
Good-bye, then, lovely beach, until another time.