Monday night, on my way home from a Bible study I decided to pick up a fresh bucket of sidewalk chalk. We go through chalk like crazy in the spring and summer. Our very, very long driveway calls out to my three little artists and they answer with some very poignant artwork.
I was pretty busy yesterday and they were content doing whatever it was they were doing, so I left them to it for the better part of the afternoon. After awhile, they called to me, told me to close my eyes and led me by the hand (it felt very precarious so I mentally entrusted my life to the powerful oversight of the Lord) out to the driveway.
This is what I saw: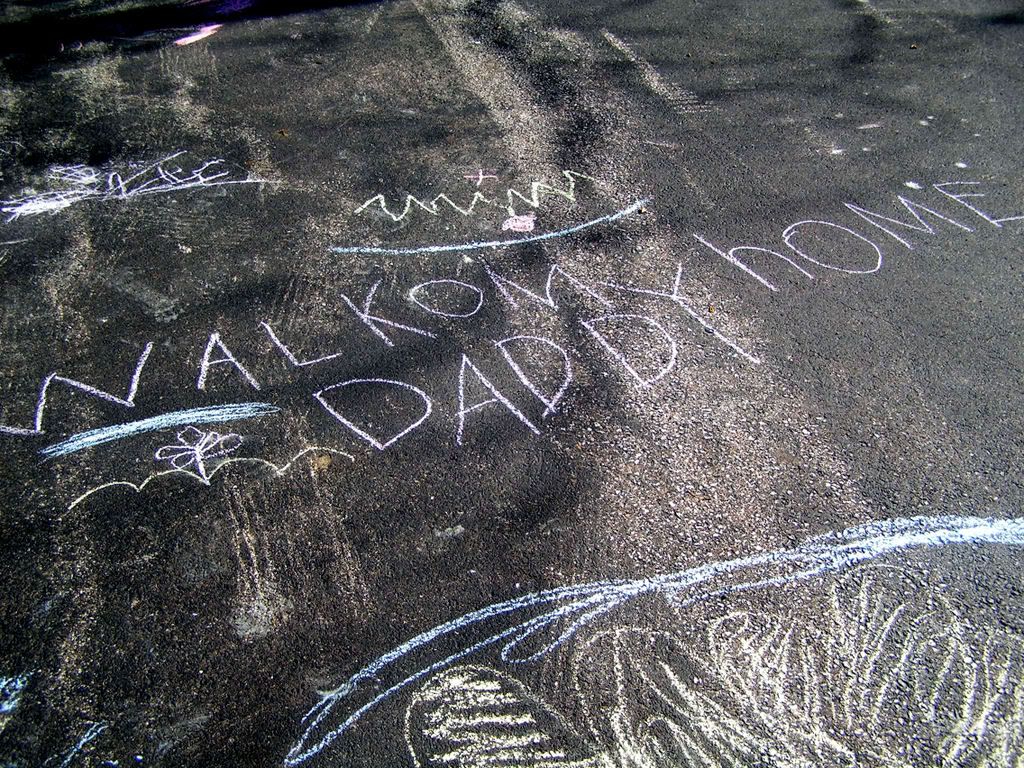 If you can't tell, it says, "Walkom home Daddy". They strategically placed it so he would see it as he drove up to park.
Our little girl made another wonderful welcome sign: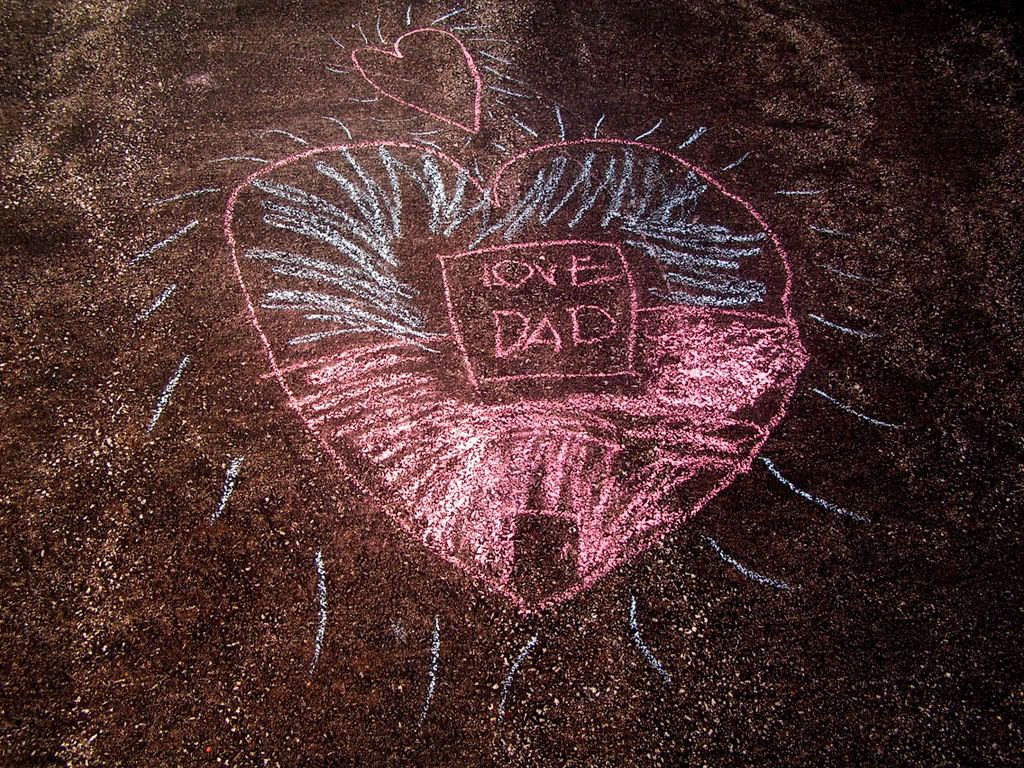 Let's just say if she didn't have him wrapped around her finger before, he is now.